COVID-19 Patient Experience Survey
Oct 22, 2020 / Highlights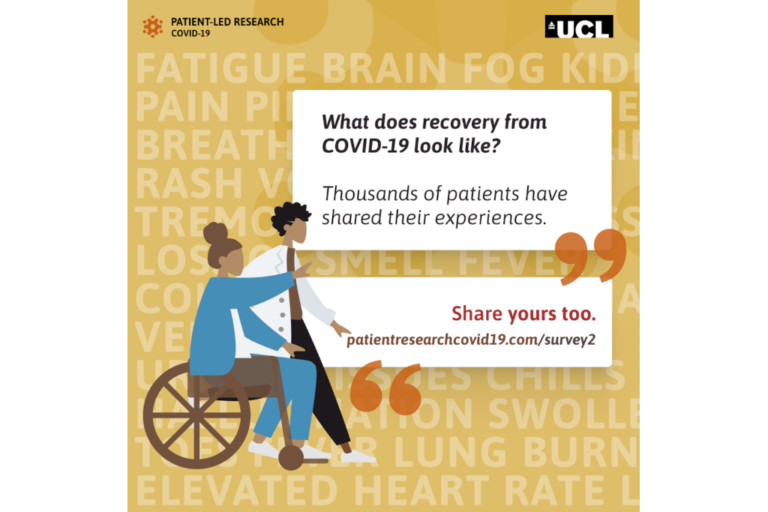 Athena Akrami, a SISSA PhD graduate in 2010, is a Group Leader at Sainsbury Wellcome Centre, UCL in London, is leading a survey-based study to investigate recovery from COVID19.
Here you can find the information on how to participate.
COVID-19 Patient Experience Survey
You might have heard of the term "Long Covid", a peculiar condition where the COVID19 symptoms wax and wane for weeks or months. In April, together with other fellow researchers/patients from across the globe, we formed a Patient-Led Research Team, all researchers in various fields, from USA, Canada, and UK, to start collecting data on experience of those COVID19 patients with prolonged symptoms. In early May we issued a survey that reached 640 people with Long COVID, and published our first report which documented the extensive range of symptoms of COVID-19 (including neurological, gastrointestinal, respiratory, and cardiovascular symptoms), the volatile and long recovery, the stigma and lack of support, and the inappropriateness of relying on testing as the sole way to determine whether someone has had COVID-19. We have presented the findings to CDC, NIH, and WHO and our research helped raise awareness of those who are not recovering.
We recently launched our second survey, a UCL study, for which I am the Principal Investigator. We are also collaborating with physicians and researchers in Oregon Health & Science University (OHSU), and NYP/Weill Cornell Medical Center in the US. In this study, we will be examining testing results, wider and more detailed symptom time-course as well as COVID-19's impact on mental health, different treatments and coping mechanisms.
We invite you to take part in our study if you:
Previously experienced or are currently experiencing symptoms consistent with COVID-19

Have a suspected or confirmed SARS-CoV-2 infection
Are over 18 years of age

The survey, which is available in multiple languages, takes around 45-75 minutes and can be completed in multiple sittings. While we recognize this is a lot of time to commit, especially for those still experiencing symptoms, all the information is so important in order to capture the long haul experience. We appreciate your time, energy, and dedication to helping us collectively find answers!