Paola Catapano's webinar
May 05, 2020 / Highlights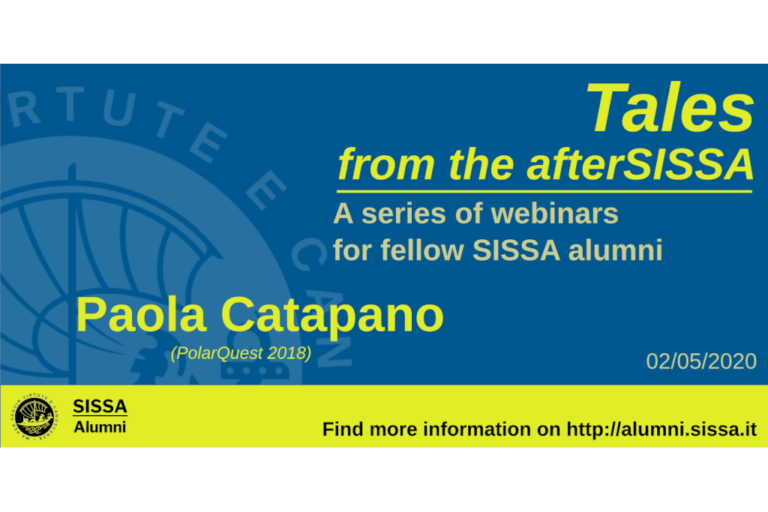 The first seminar of the first season of the 'Tales from the afterSISSA' has been delivered last Saturday by Paola Catapano.
She took us on an amazing journey around the North Pole, retracing the steps of her expedition PolarQuest2018 (website here).
Members can have the possibility to watch the video of the seminar.
If you want to know more on PolarQuest 2018 here are some useful links: