Pasquale Siniscalco's webinar
Jun 29, 2020 / Highlights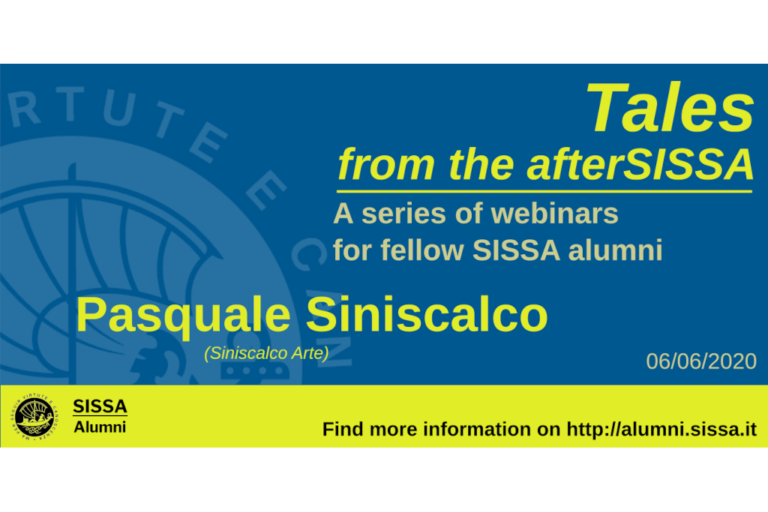 The second seminar of the first season of the 'Tales from the afterSISSA' has been delivered last Saturday by Pasquale Siniscalco.
Pasquale Siniscalco shared with us his experience that took him from being a PHD student in Mathematical Physics in SISSA, to the financial sector, and now to the world of art dealers (Siniscalco Arte, website here).
Members can have the possibility to watch the video of the seminar.